Smarter Financing For Healthcare Professionals
Conventional & SBA Loans

Commercial Real Estate Loans

Simplified Process

No Up-Front fees

100% Satisfaction Guarantee
Contact Us Today!
"*" indicates required fields
Our Difference Is Your Benefit
Both – Conventional & SBA Financing!
At USMF, we have an extensive range of national credit lines covering all facets of financing, which gives us unparalleled access to capital and flexibility. This unique advantage allows us to deliver highly competitive funding and loan programs that outshine others in the industry. We're not limited to a single lending product, so we can tailor both conventional and SBA loans to your specific needs. Our aim is to provide the most competitive financing solution that meets your requirements.

USMF specializes in serving a wide range of healthcare industries, providing us with the knowledge and expertise to offer customized and highly competitive loans tailored to your specific needs. Since 1995, we've been delivering smarter financing solutions to healthcare professionals, and we're committed to continuing this tradition.

At USMF, our principals are hands-on with every project, setting us apart from larger lending institutions. This level of involvement guarantees excellent service and attention to detail for each customer, making the loan process quick, simple, and painless. We're not just another funding source, we're your personal business financing consultant as well, providing the support you need to succeed.

At USMF, we firmly believe in offering personalized and reliable service with a strong commitment to ethics. We understand that each customer has distinct and specific lending needs. Unlike traditional banks that prioritize their own interests, we prioritize your goals as your lending partner. Our objective is to ensure that you receive a customized loan solution that is superior and more intelligent, tailored to fit your specific agenda.

USMF is proud to offer a 100% satisfaction guarantee. As a commercial financing source, we are committed to delivering the most competitive and tailored loan solutions for your specific needs. This is a promise that no other bank or lender can match. We guarantee that following your initial contact and finance consultation, we will present you with all of your finance options. If, for any reason, you are not entirely satisfied with our service or we are unable to offer a more competitive solution, there will be no obligation on your part, nor will you incur any fees or costs for our services. We stand behind our promise to provide you with the most suitable and advantageous loan options, and we will work tirelessly to earn your complete satisfaction.
Smarter Lending Solutions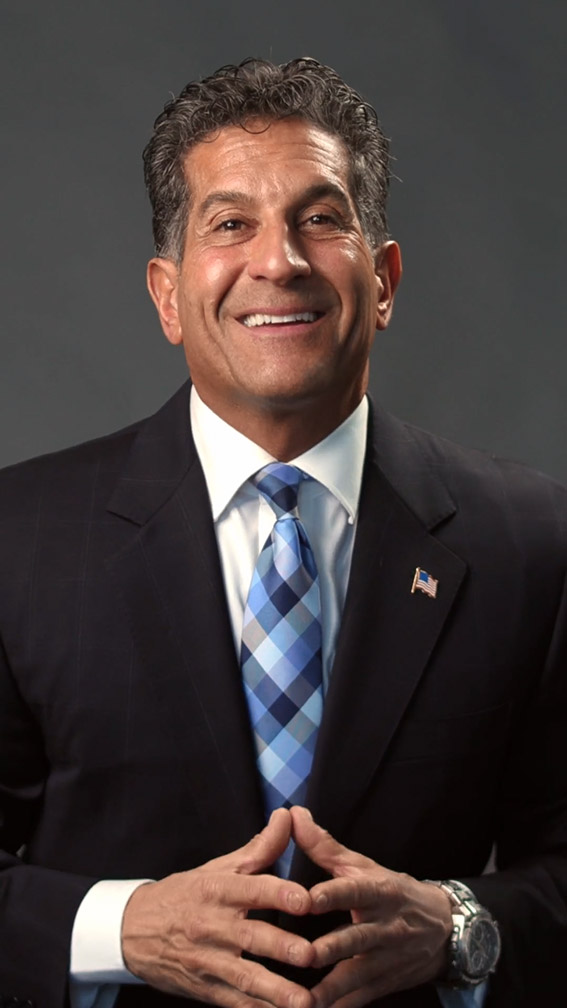 Conventional Practice Loans
Conventional Real Estate Loans
Commercial Investment Property Loans
SBA 7a Business & Real Estate Loans
SBA 504 Business & Real Estate Loans
Working Capital Solutions
Testimonials
USMF put together for me the most unique and competitive debt restructuring program I found. The resulting 30% monthly cash flow increase has given me greater revenues and allowed me to expand my practice and gain more control of my business. I highly recommend USMF.
Joseph Seneczko
US Medical Funding was the most professional and knowledgeable company I spoke with. They were concerned with my needs and very willing to help and answer all my questions. My calls were always returned promptly. Their programs are flexible. They worked diligently to customize a program tailored to my specific financial needs. All deadlines were met. They went above and beyond my expectations. I highly recommend their services.
Sonya Clover
Marc Cornella has been a trusted advisor since my transition from employee to employer. I had very little prior business experience when I started the process of buying my current practice. Marc not only guided me into a great mortgage but also advised me through my building acquisition two years later even though he did not directly broker the deal. I appreciate Marc's skills so much that I have recommended Marc to my associate as she starts the process of buying into my practice.
George Runnels
As a result of the customized financing program USMF tailored for our new, state-of-the-art facility, our revenues have grown, our profits are strong, and we have experienced greater control and satisfaction in our new business. Many thanks to Marc Cornella and the entire USMF staff!
Sybil Davis
I want to sincerely thank US Medical Funding for all their hard work and dedication. They were able to help me secure a great loan with no money down, awesome interest rate and even helped me negotiate the right price with the seller. Very straight forward from day one. I am looking forward to work with you all on my second acquisition. Thanks again.
Mike Acheampong, PharmD
I finally decided to go on my own and start my own practice. My USMF representative made it so easy for me. Thank you USMF for helping me accomplish my dream.
Katheryn Hinkle